ABOUT
Mark Mainguy - Bio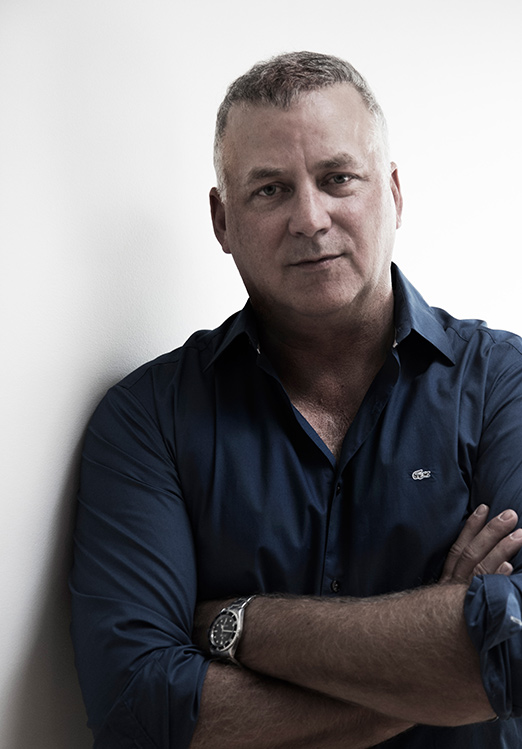 Mark has spent most of his life behind a camera. At 20, he opened his first photo studio and quickly became a staple photographer for magazines domestically and abroad. Mark has shot hundreds of covers and editorials, as well as celebrities the like of Ted Danson, Jay Leno, Margaret Thatcher, and Pope John Paul II.

Looking for new challenges, Mark began directing television commercials. Represented by Radke and Steam Films, Mark has directed over 300 commercials worldwide. He was a finalist at Cannes and won a gold at the London International Awards for the spot 'Halls Balls' and a Clio for his commercial campaign "Plenty of Syph".

Mark has always had an ear for comedy. In longer formats, his short films 'Fat Kid', and 'Pizza Shop' screened at like Sundance and Cannes. He directed Samantha Bee's pilot for CBC called 'Not this but This' and directed year one of the 'Jon Dore Show'.
On the dramatic side, He directed all eight episodes of the drama-doc hybrid "American Lawmen", tracing the historic rise of law enforcement in the United States. Most recently, he directed the last two seasons of "MayDay", which won best "Factual Drama" at the Canadian screen awards this year.
These days, Mark goes back and forth between series and commercial work. His experience in both genres has created a niche for Mark in a business that is constantly redefining how advertising and content are created. He is a pleasure to work with, loves to solve problems, and often lights and shoots his own work.